We have the history, network, relationships, and handshakes to positively
impact your business and products in all major healthcare markets.
To achieve sales goals in today's increasingly competitive landscape, medical device manufacturers need experienced leadership with strong ties to the industry, and tenured salespeople with the networks, access and training to place products that provide value and improve care. At MedPro, our senior leadership, management team, and sales professionals combine to offer this at an unrivaled level.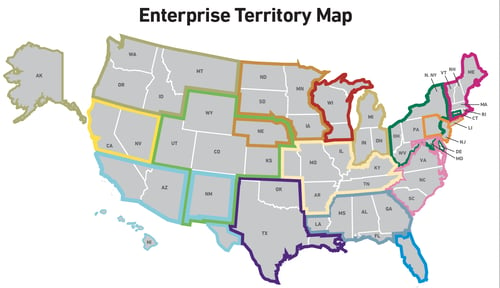 I have always held the MedPro sales team in very high esteem as they are professional, reliable and a key player in selling through distribution throughout the U.S. Their understanding of the business and highly qualified salespeople are supported by strong distributor and senior management relationships. MedPro is a strategic partner of the GE Healthcare Cardiology team supporting both the ambulatory care channel and hospital markets."
GE Healthcare
Metrex initially established our relationship with MedPro Associates to focus on the post-acute market which consistently produced above market growth. We recently expanded our partnership to include the primary care market, allowing us to better serve our distributors and end user customers. MedPro is a professional and knowledgeable team who has provided Metrex with greater visibility and significant growth opportunities in today's challenging market."
Director of Distributor Relations & Market Development, Metrex
Kevin is the BEST! I've been working with him on several quotes. He is very knowledgeable, professional, and considerate. In addition, he follows through on commitments in a timely fashion, and answers his phone when I call. Couldn't ask for a better rep!"
Office Manager, Klamath Heart Clinic
In the middle of 2015 we made a wholesale change in our independent representation to MedPro Associates. We were quite concerned about a possible drop in business as the baton was getting passed from one group to another. Not only did business not go down, it went up at a faster rate than we ever could have hoped for, and we closed the year with a very strong finish. There has been no letup in 2016 and we are well ahead of plan. MedPro has been a tremendous addition to the Bovie Medical team and are professional, hardworking and a pleasure to work with."
Senior Vice President of Global Distribution, Symmetry Surgical
Sales Leadership from our Division VPs, full support in marketing, branding, & product placement, and data analytics capable of monitoring and reporting every aspect of the sales process and cycle make MedPro the comprehensive solution for contracted medical sales.