Our nationwide sales team of career executives has decades of combined experience selling
products - complimentary, non-competitive devices of all kinds - in all major healthcare markets.
From acute care hospitals and surgery centers, to alternate care physicians and ambulatory and long-term care facilities, our sales teams are actively engaged in identifying all the latest trends in healthcare and crafting our sales strategies around them. Our sales professionals have in-depth product knowledge of our entire portfolio, and boast strong relationships with both the manufacturers we represent and all parties across the supply chain.
All three of MedPro's sales divisions – Acute, Non-Acute & Government – are supported with cutting edge sales tracking & CRM tools, and are accustomed to quickly learning and utilizing the reporting tools of our manufacturer and distributor partners.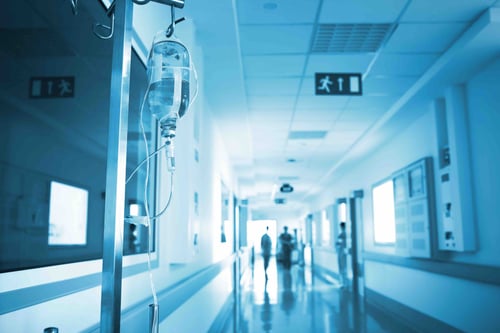 Acute Care
MedPro's Acute Care sales team focuses on all things within the four walls of the hospital. In addition to the unparalleled network of independent hospitals we support, we have vast experience with IDN health systems and their GPO affiliates, as well as in-depth knowledge of their delivery models. Our reps are fully credentialed and clinically trained, providing access to target areas of the hospital for our manufacturer partners.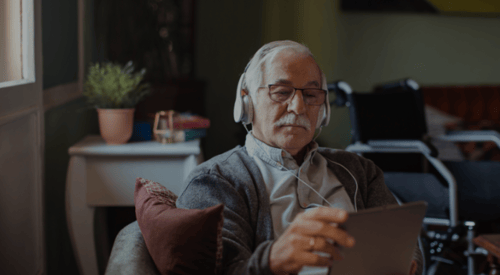 Non-Acute Care
MedPro has a proven track record of sales success for products in all categories, as our sales professionals become extensions of our manufacturer partners. From product launches and conversions in disposables, to increased sales of major capital equipment, we have the knowledge, relationships and expertise to get all types of products into all kinds of facilities. We sell complimentary, non-competitive devices from leading manufacturers on a national scale. Our sales pipeline and reporting capabilities are second to none, providing manufacturer partners with unrivaled visibility.
MedPro's Non-Acute sales reps have the ability to quickly understand end user needs and efficiently provide options and solutions. Our product mix and distributor partnerships make us an ideal solution for a variety of physician offices, including specialists like cardiology, dermatology, women's health and more. We provide:
High brand value manufacturers working with leading primary care distributors
Relationships with local, regional & national distributors to meet all your needs
A proven track record established over years of results, supported by end-user relationships
Ambulatory Surgery Center
Following the national trend of more and more procedures occurring outside of the hospital, our Non-Acute Care sales reps have quickly built an impressive network with ASCs from Coast to Coast, enabling us to keep up with the market and remain the number one solution for our manufacturer partners. On behalf of our manufacturer partners in the ASC realm, we provide:
An understanding of industry changes in the continuum of care
Unrivaled relationships across the national and regional distribution channel
A diverse product portfolio of medical consumables and capital equipment
Post-Acute / Skilled Nursing
MedPro's Non-Acute Care sales team is well versed in supplying the Long-Term Care market including Skilled Nursing Facilities, Hospice, and Home Health. MedPro has:
Longstanding key decision maker relationships at the national and regional Skilled Nursing Home chains
Partnerships with leading Post-Acute distributors at both the executive management and territory levels
Clinically trained sales professionals for product in-servicing requirements and conversion opportunities
A diverse product portfolio of medical consumables and capital equipment
MedPro has experience across all facets of the Long-Term Care industry, including Home Health. Our product line mix and distribution relationships give us:
Knowledge of current reimbursement models across the continuum of care
Relationships with Extended Care distributors who have partnered with discharge planners and Home Health agencies
National coverage to support all aspects of the Home Health and DME market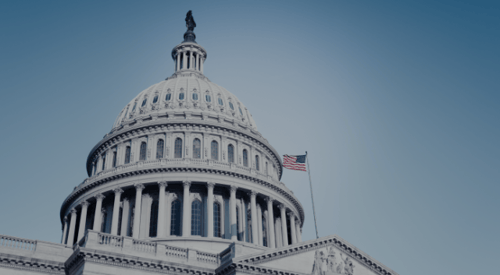 Government
MedPro's Government Services Team can give your company and products access to the largest purchaser of medical equipment in the world, the US Federal Government. On behalf of our manufacturer partners, we are actively selling into the Department of Defense (DoD), Veterans Affairs (VA), Indian Health Service (IHS), and Federal Bureau of Prisons (BOP). We have partnerships with prime vendor distributors across the country, and the relationships and network to support our clinically trained national sales force. MedPro drives compliance on standardized incentive agreement initiatives, connecting buyers, end users, and prime vendor partners through the buying cycle. With over a decade of experience selling into the federal government, we provide our manufacturer partners with:
Elevated product awareness at both the nationwide and end-user levels

Security requirements to access facilities

Ability to move new products through committees

Ability to add new products into purchasing formularies

Access to our preferred small business designation partners to assist with contracting needs
"I have always held the MedPro sales team in very high esteem as they are professional, reliable and a key player in selling through distribution throughout the U.S. Their understanding of the business has created highly qualified salespeople who are supported by strong distributor and senior management relationships. MedPro is a strategic partner of the GE Healthcare Cardiology team supporting both the ambulatory care channel and hospital markets."
Darryl Lustig
GE Healthcare
Our Relationships Grow Your Market Share
MedPro has the insight, network and experience to positively impact your business.